Note: Scroll over the text highlighted in blue for additional information
Moodle provides a means for submitting assignments online. Assignments are accessed within a topic or module by clicking on the assignment link next to the Assignment icon:

Online text assignments are completed by submitting text through the text box provided in the assignment. If you have not submitted your assignment, you will see a prompt to edit your submission:

Clicking on "Edit my submission" will display a rich-text editor, through which you can compose and submit your assignment. You can also copy and paste your assignment from another document. This latter method of copying and pasting from a word processor or notepad is recommended.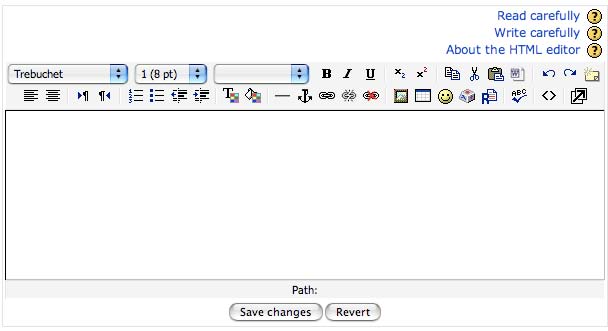 Click on "Save changes" to turn in your assignment.