Note: Scroll over the text highlighted in blue for additional information
Moving around in Moodle is the same as moving around in any web page or web site. Clicking on links will open document files, open web pages, play videos, etc. Once you are in your Moodle courses, it is best not to use your browser navigation buttons (the forward and back arrows) as you may get lost. A better way would be to use the navigation tools that are build into Moodle. These are the breadcrumb and the Jump to menus.
Breadcrumbs are a trail showing the pages you have passed through to get to your current location. This is a menu in the top left corner of the page which shows your position in the course (See figure below). Clicking on them will take you to that point in the course.
The "Jump to" menu is a means for getting to any point in the course. (See figure below). Clicking on the down arrow next to the Jump to will open the drop down menu (See second figure below). From this menu, you will see the list of all activities and resources in your course. Clicking on an item in the list will take you to that page. You can also use the left and right arrows by the Jump to menu to move one step forward or one step backward through the course.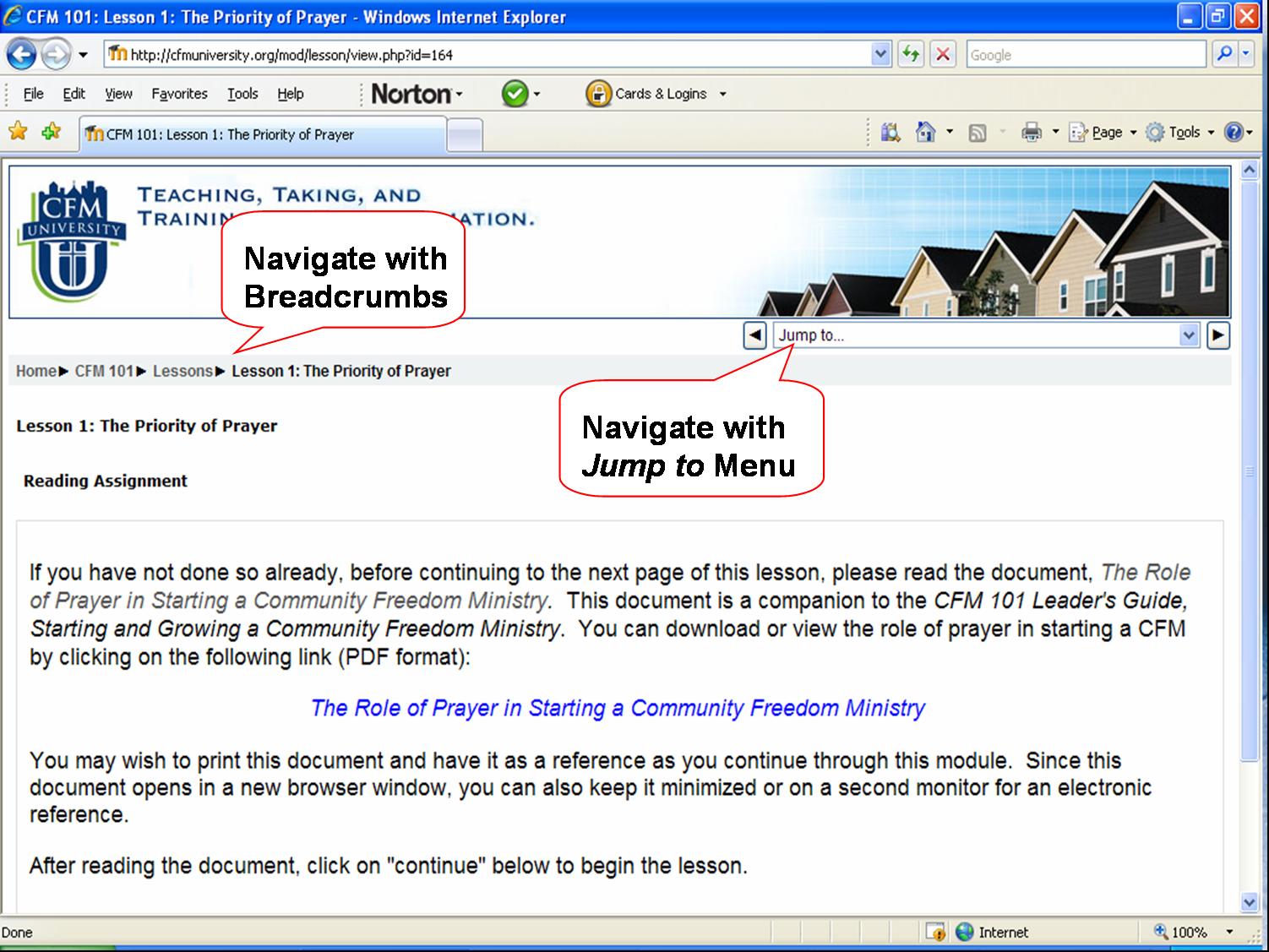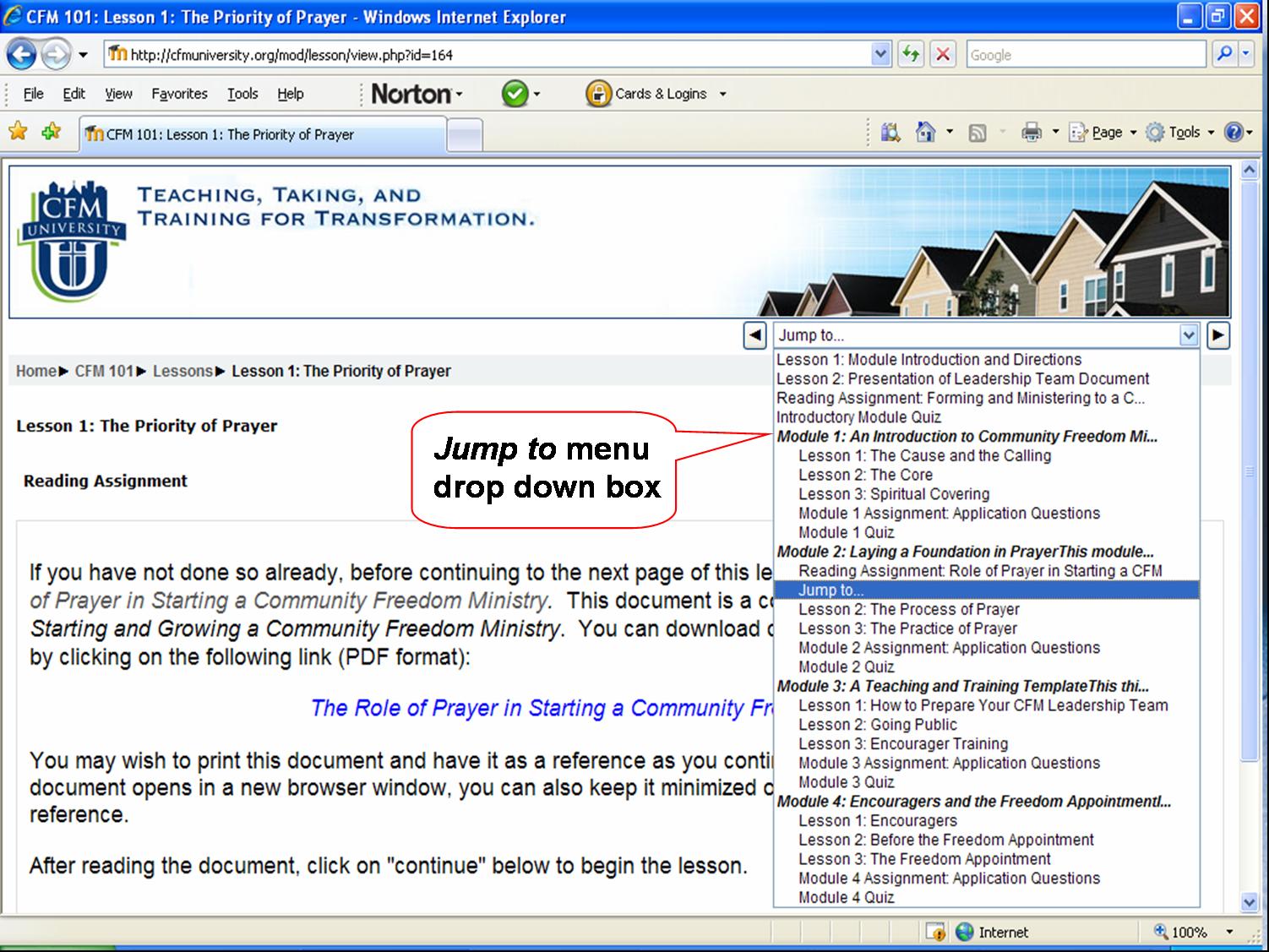 Collapsing Module Displays
Sometimes courses can contain a lot of topics and it can become tiresome having to scroll up and down the page. You can collapse all of the course modules by clicking on the square box to the right of the module heading. See the figure below.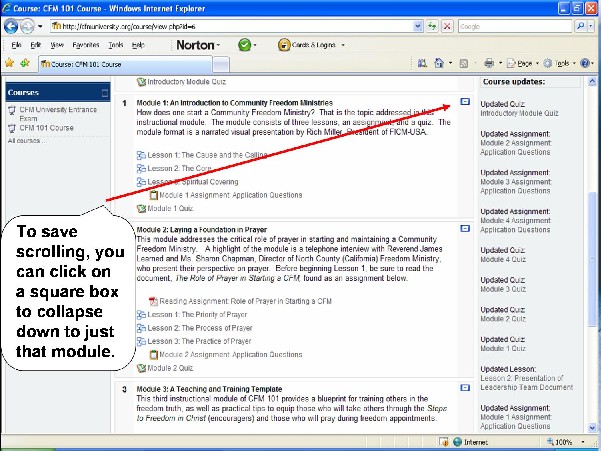 The course modules can be full restored by clicking again on the + sign in the squared box. In collapsed mode, a "Jump to" box will also appear at the bottom of the module, which you can use to navigate to another module. See the figure below.